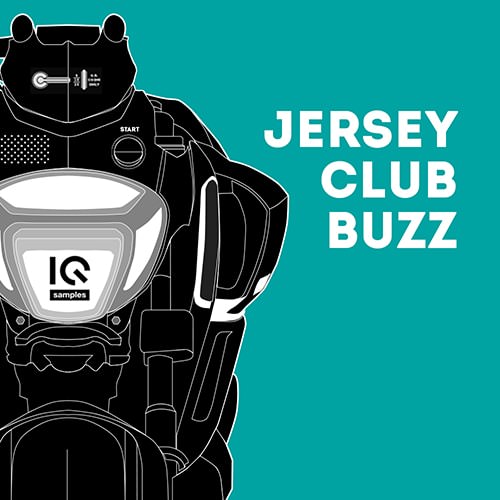 IQ Samples Jersey Club Buzz WAV
Size 219 Mb
'Jersey Club Buzz' by IQ Samples comes after the success of packs 'Hypercolor Bass Vols 1 & 2' by the label. This spin-off pack is a fusion of Hybrid Trap, Future Bass, Jersey Club and happy Moombah sounds.
What on earth is Jersey Club we hear you cry? Well it's essentially a fusion of B'more booty shakin' breaks, smooth, sexy R&B hooks and dirty 808 driven Trap beats. But perhaps it's most iconic motif is the classic squeaky bed spring sound that gets everyone in the club well and truly in the mood!
Being pioneered by artists like DJ Tameil, DJ Tim Dolla, UNIIQU3, DJ Sliink, Cashmere Cat and Trippy Turtle, released by labels like Diplo's, Mad Decent and having recently had a Boiler Room special, Jersey Club has the blogs and the forums buzzing.
If you wanna produce a banger that's both hype enough to get the ravers on the dance floor and sensual enough to get the lovers in the corner snogging, you'll find all the elements you need in this pack.
Musical loops include lush electric piano chords, big brassy synth stabs, chopped and screwed vocal cuts, epic synth lead solos, moody Moog bass lines and delightfully plucky arpeggios. Beats wise, you'll find choppy breaks, hood beats and bouncy triplet kick patterns. You'll also find 30 drum hits including big snares, crisp claps, powerful kicks and of course, big 808 subs! And of course, it wouldn't be complete without some expertly recorded squeaking bed springs (best not to ask about the recording session).
So cue the demo and get ready to bounce!
Jersey Club Buzz pack contains:
•227 x Total Files
•118 x Loops
•109 x One-Shots
•24 Bit WAV Format
Demo Preview: